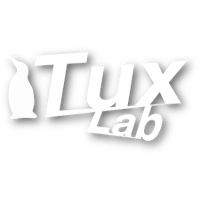 Tux-Lab's goal is to prove a nurturing, collegial, and collaborative domestic manufacturing environment for aspiring entrepreneurs who value liberty, equality, and the pursuit of happiness.
---
---
Miller Diversion180 Tig Welder

The Miller Diversion 180, an entry level (230V/120) budget TIG welder arrived today. A TIG welding car is being drawn using OpenSCAD.
---
Haas VF-2SS Chip Tray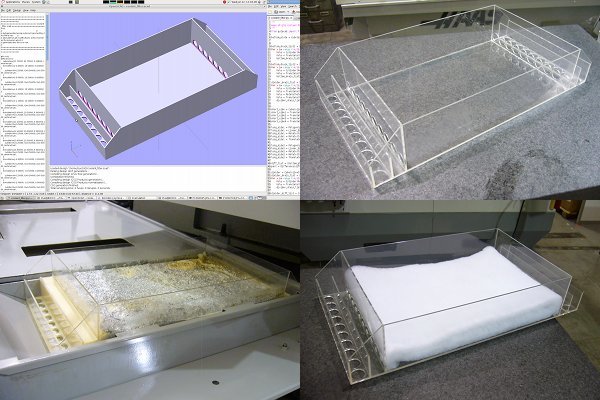 A simple chip try was needed to catch the metal swarf and reduce coolant tank contamination. The chip was was designed with OpenSCAD and acrylic panels were laser cut with the ULS M300 35W laser engraver. The laser cut acrylic panels are glued together with acrylic solvant.
---
Sewing Machine Stand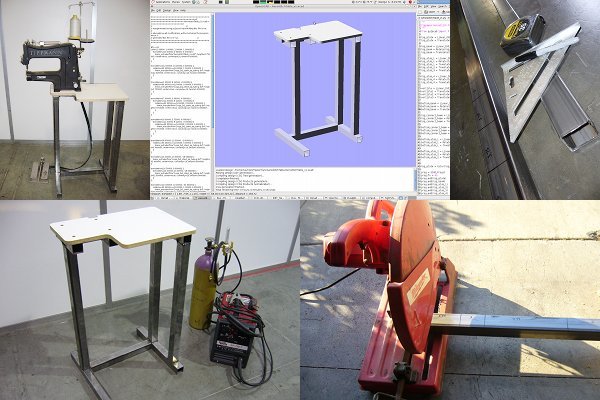 A Tippman Aerostich (Made in USA) pnematically operated sewing machine was recently acquired and was in need of a stand. A quick sketch was rendered using OpenSCAD, the square tubing frame was welded with a Lincoln SP170-T MIG welder, and the table top was routed using the Haas SR-100 CNC router.
---
Haas SR-100 Vacuum Table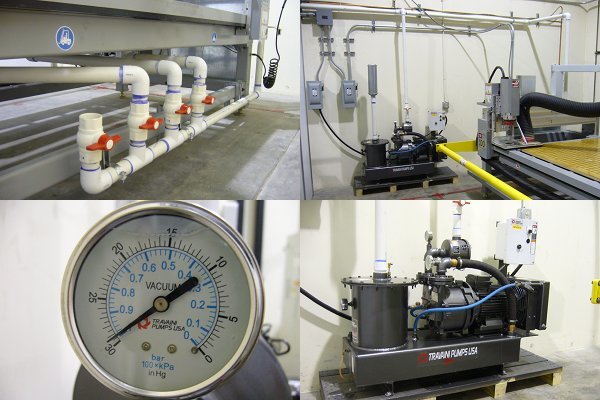 A 3 zone vacuum table was routed from MDF, sealed with multiple coats of polyacrylic, and plumbed to an Italian made Travaini TRVM40-200 oil ring vacuum pump, via 2" pvc piping.
---
ULS M300 Laser Cartridge Replacement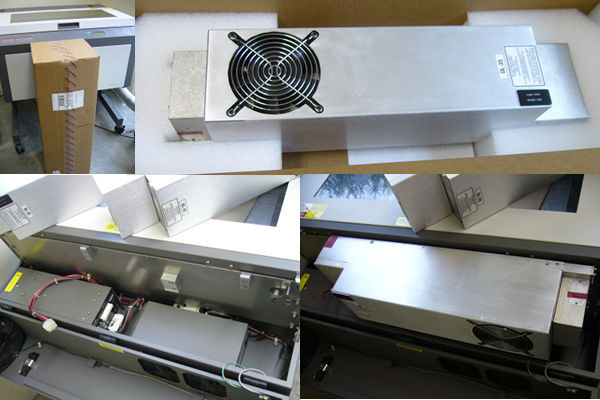 After 8 years of use, the power output on the 35Watt CO2 laser cartridge on the ULS M300 laser engraver (Made in USA) started to fade within a couple minutes of vector cutting. ULS has a laser cartridge exchange program and the installation is a quick toolless 5 minute process.
---
Haas SR-100 Router and Oneida V3000 Cyclone Dust Collector

A domestically manuifactured Onedia V-3000 dust collector was ordered and installed for the Haas SR-100 router.
---
Work In Progress 3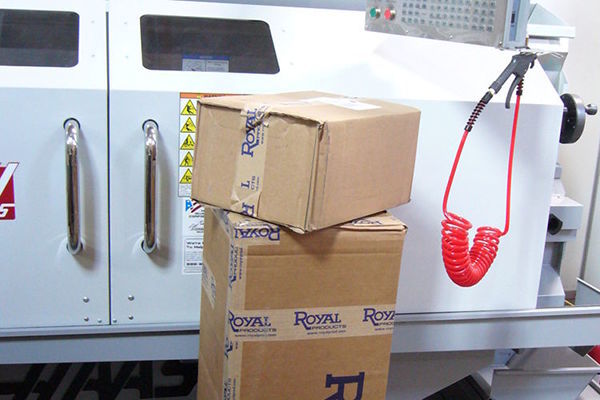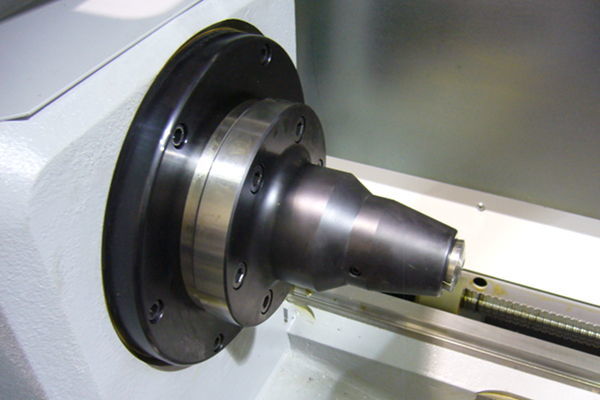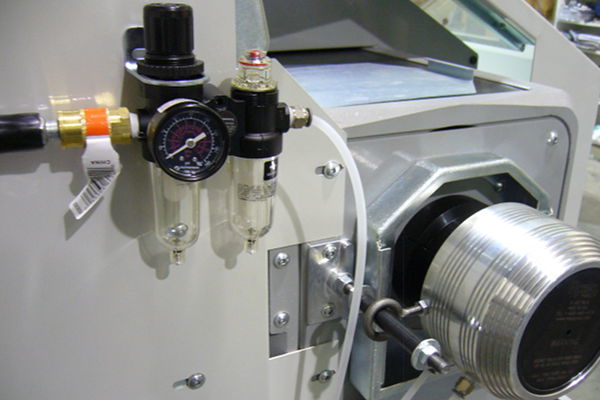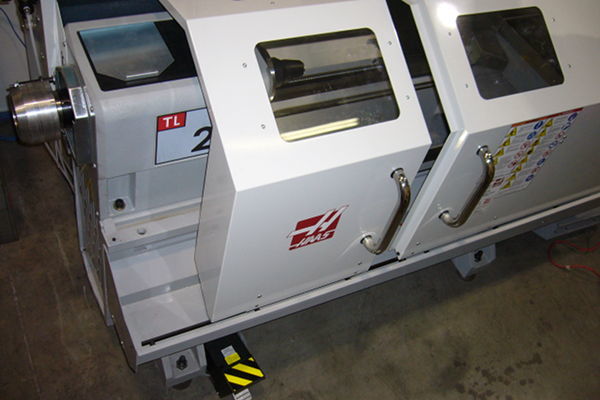 With the installation of the domestically manufactured Royal 5C Pneumatic Collet Closer, the Haas TL2 cnc tool room lathe with the optional 3500rpm spindle is officially operational.
---
Work In Progress 3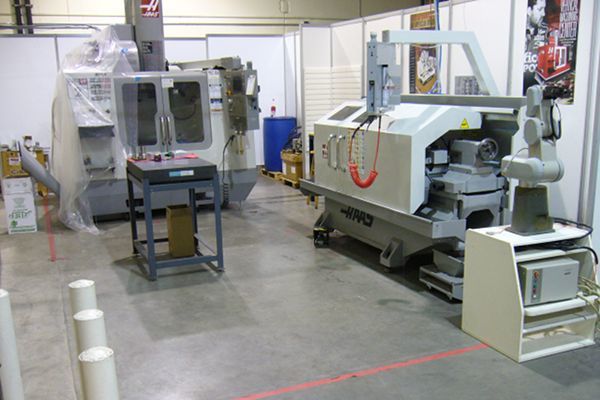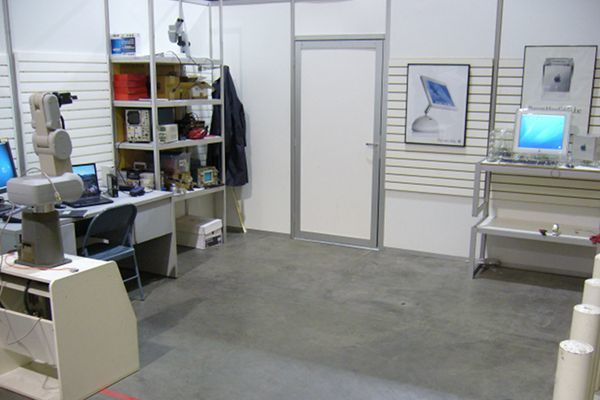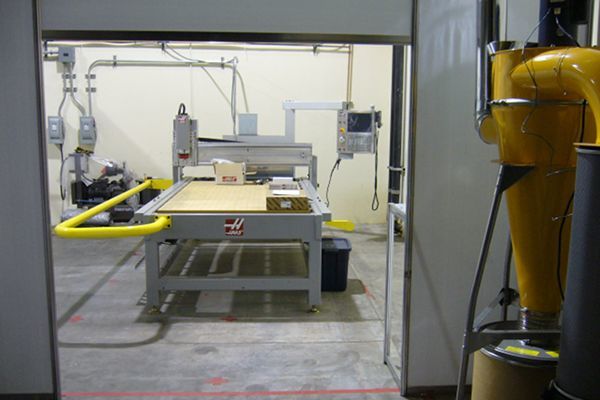 Almost ready . . .
---
Work In Progress 2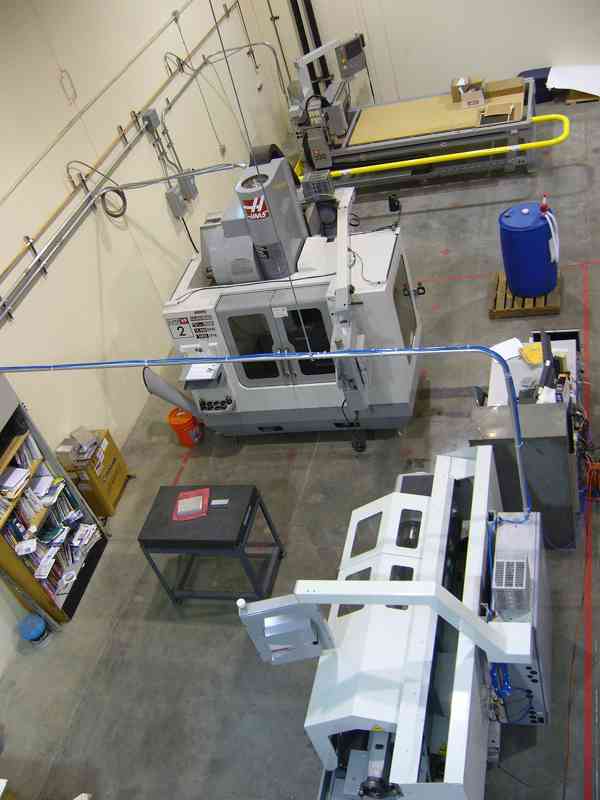 Progress is slow but the manufacturing space is gradually taking shape. The machines are up and running and the environment is looking habitable.
A youtube channel has been added.
---
Sullair ES-8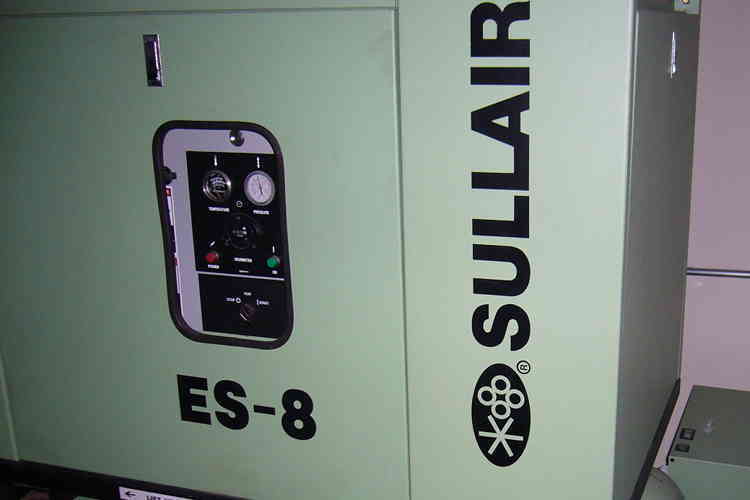 Another old friend comes to life with a newly added air dryer. The addition of an air dry removes the moisure from the compressed air line and reduces the possiblity of tools sticking.
---