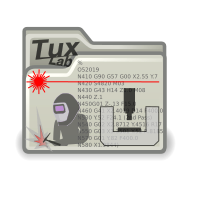 Fabrication:
Making Stuff
---
---
Fabricating a Work Table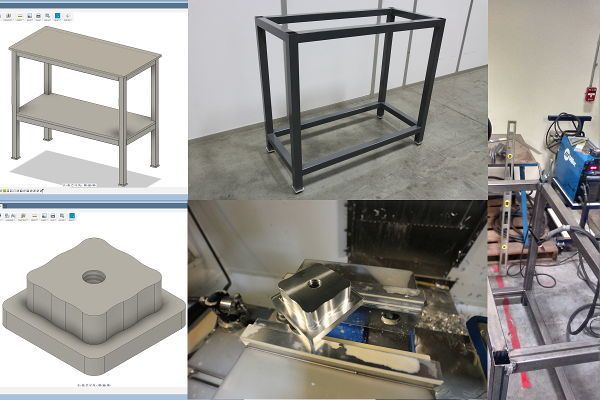 What a fucking horrible week. It's now official. The law of the land. We all have to live with gerrymandering while listening to the racist rants of a fucking Liar in Chief. After being pissed on all year, we get dumped on with a big sack of retirement shit. Oh, the table. TIG welded + CNC machined leveling foot. Yeah, for all you "patriotic" fuckers who like to shop at Harbor Freight, the Miller TIG welder used to weld the table is made in USA; the Haas CNC VMC used to machine the leveling foot is made in USA; the UNICOMP keyboard I am using to type this fucking sentence is also made in USA.
---
CNC Routed Standing Work Table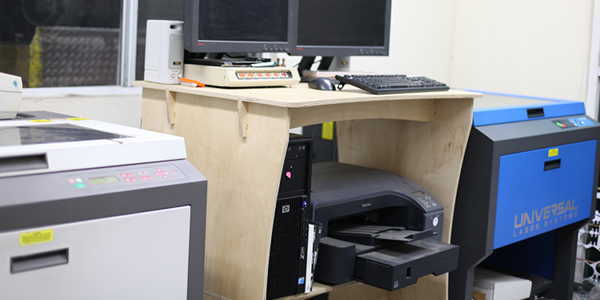 We designed and cnc routed a standing work table from a single 4'x8' sheet of 1/2" Baltich Birch plywood.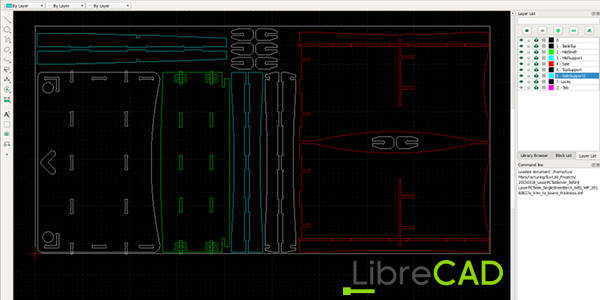 The layout was completed using LibreCAD and we ended trying various profiling sequence and using small tabs to keep the smaller routed parts from moving during the routing operation.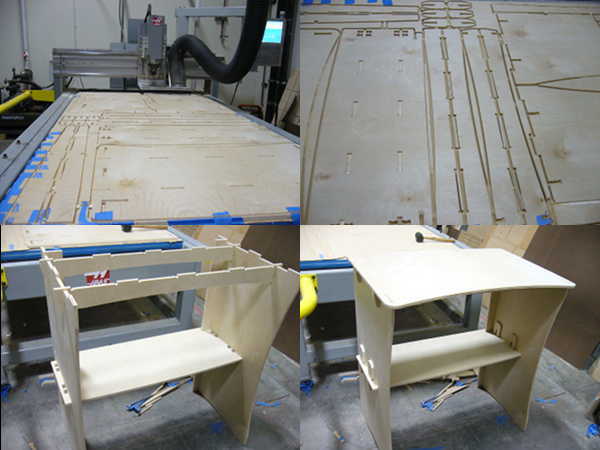 ---
TIG Cart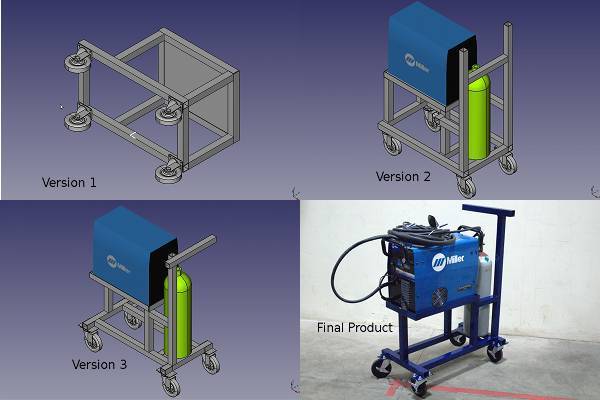 A cart for Miller Diversion 180 TIG welder was designed with FreeCAD and welded using a Miller SP175+ MIG Welder.
---
Haas VF-2SS Chip Tray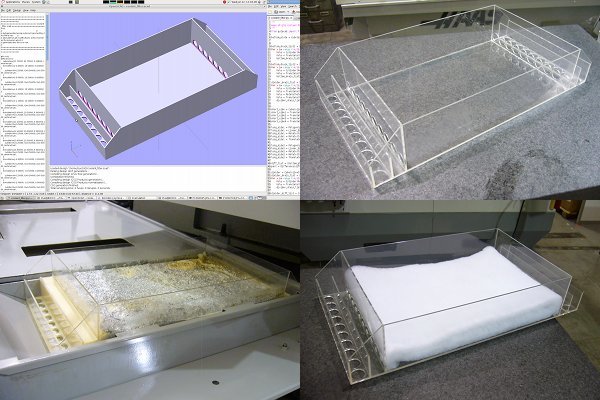 A simple chip try was needed to catch the metal swarf and reduce coolant tank contamination. The chip was was designed with OpenSCAD and acrylic panels were laser cut with the ULS M300 35W laser engraver. The laser cut acrylic panels are glued together with acrylic solvant.
---
Sewing Machine Stand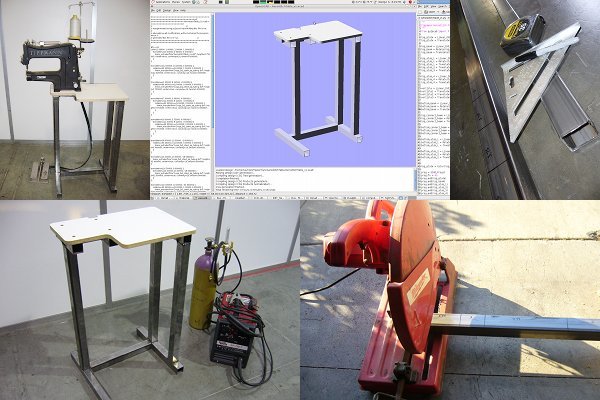 A Tippman Aerostich (Made in USA) pnematically operated sewing machine was recently acquired and was in need of a stand. A quick sketch was rendered using OpenSCAD, the square tubing frame was welded with a Lincoln SP170-T MIG welder, and the table top was routed using the Haas SR-100 CNC router.
---