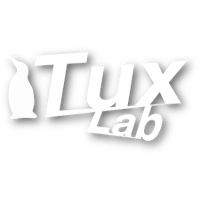 Tux-Lab's goal is to prove a nurturing, collegial, and collaborative domestic manufacturing environment for aspiring entrepreneurs who value liberty, equality, and the pursuit of happiness.
---
---
CNC Routed Standing Work Table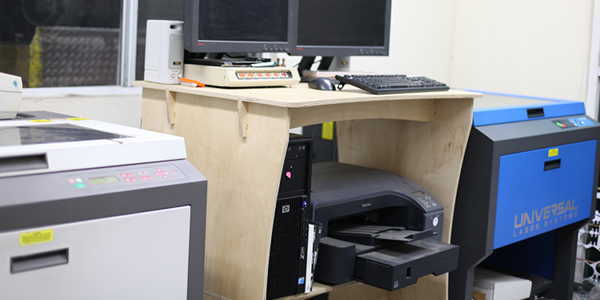 We designed and cnc routed a standing work table from a single 4'x8' sheet of 1/2" Baltich Birch plywood.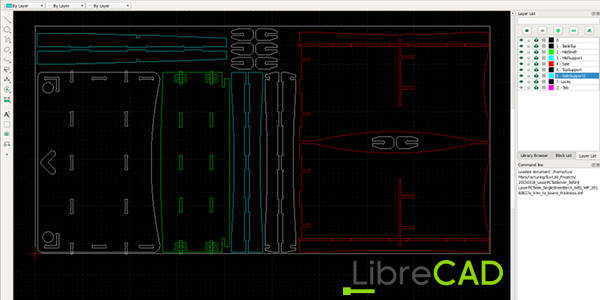 The layout was completed using LibreCAD and we ended trying various profiling sequence and using small tabs to keep the smaller routed parts from moving during the routing operation.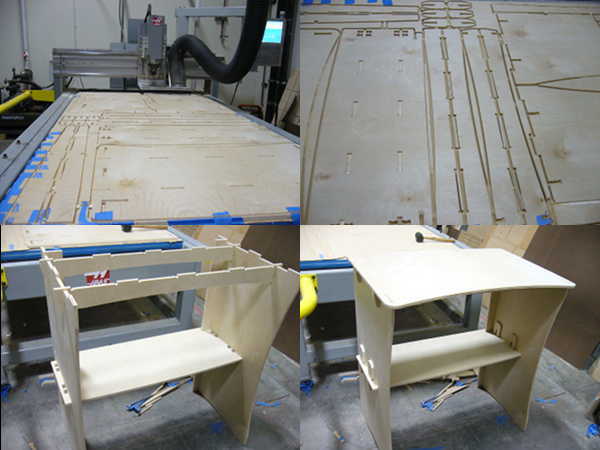 ---
SI7021 Humidity & Temperature Sensors PCB Layout

We exclusively use KiCAD, and open source electronic design software suite, to draw our schematics and layout our PCBs. We also use OSHPark, an domestic PCB batching company that uses US based PCB manufactures, to manufacture our boards.
Si7021 is a simple moisture and temperature sensor IC that communicates though I2C.
We especially thanks IO Rodeo for patiently helping us get started on using KiCAD.
---
Suds-Lab

Suds-Lab was briefly formed to serve as a learning experience for gathering people from different disciplinary backgrounds and working on a common project. We figure soap is something everyone uses and the process of making soap is enjoyable for all.
We made a batch of soap using 6mm acrylic soap molds, and over the next few weeks we designed the logo and setup a simple website.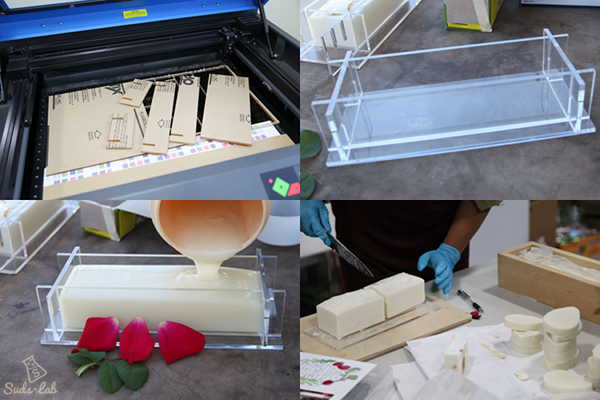 ---
Haas ST-20SS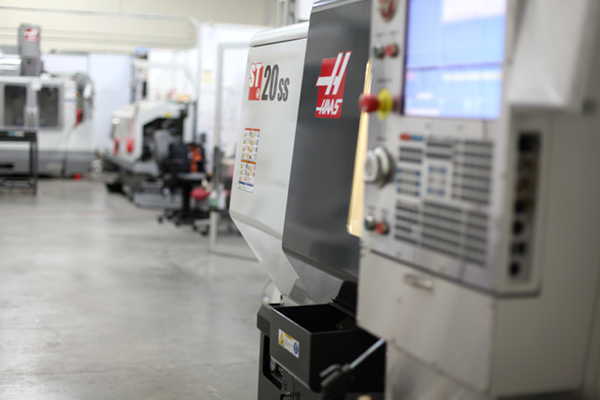 Haas ST-20SS CNC Lathe setup.
Haas ST-20SS CNC Lathe
Chuck Size:
8.3"
X Axis Travel:
9.3"
X Axis Travel:
21.0"
Spindle HP:
30hp
Spindle RPM:
5,000
Max Torque:
140ft-lb @ 1450rpm
Tool Stations:
24
Options:
Automatic Tool Presetter
Chip Conveyor
Part Catcher
Programmable Tailstock
Made In USA
---
BlueEagleLab's Kossel Clear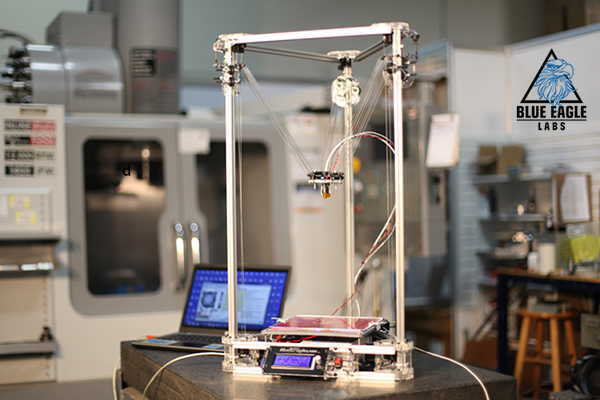 Tux-Lab assisted in converting the FDM printed brackets used in BlueEagleLabs's Kossel Clear 3D Printer, into equivalent laser cut acrylic brackets to give it better rigidity and shorten the production cycle.
---
CNC Machining + Electronics + Programming

Our ideal projects involves a bit of CNC machining, a bit of electronics, and some programming. Sometimes not by choice, and sometimes we fail miserably.
---
ULS PLS4.75 Assembled

The new laser engraver is up and running.
---
ULS PLS4.75 65W CO2 Laser Engraver

Various CO2 laser engravers were evaluated. Ultimately we feel the ULS system offers the best value, has the best local support, and is made in USA.
Universal Laser System
Platform:
PLS4.75
Work Area:
24" x 18"
Laser:
60W CO2
Options:
Cutting Table
Air Assist
Made In USA
---
Haas SR-100 Vacuum Table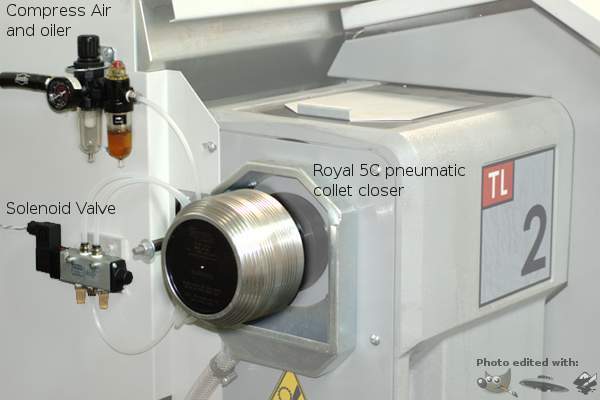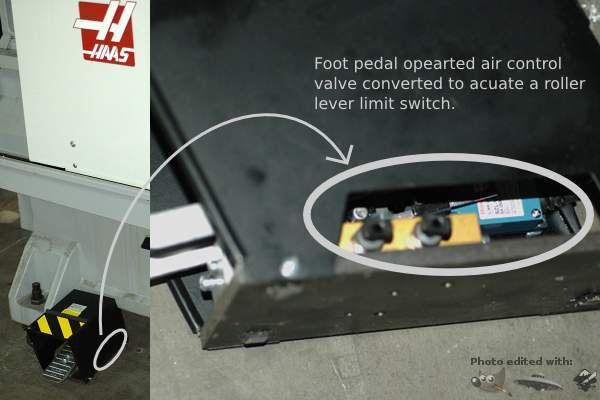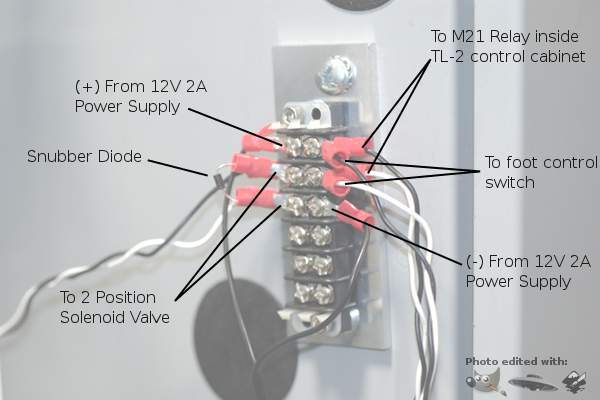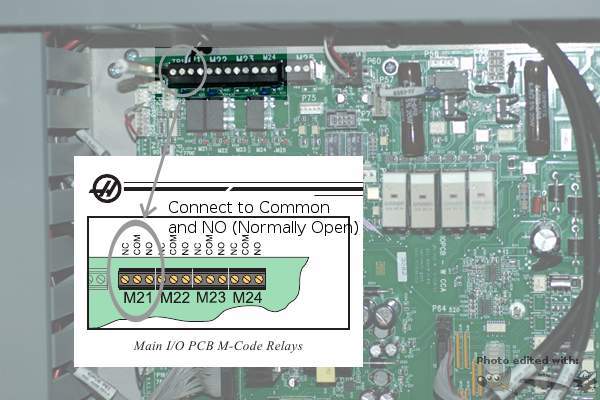 A two way solenoid valve was installed to enable the control, through CNC Controller M-Code, of opening and closing the pneumatic 5C collect chuck. A roller lever switch, wired in parallel, was also added to the boot padel, to enable manual control.
---
TIG Cart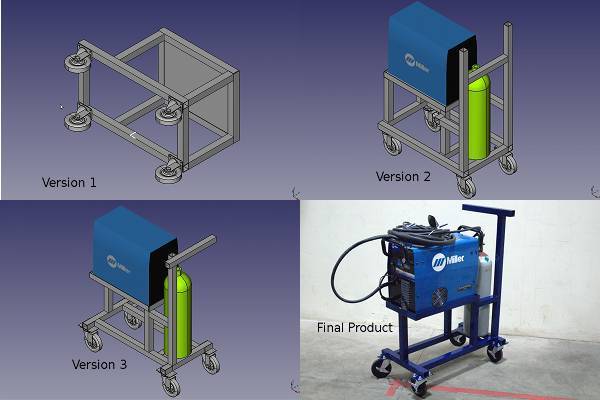 A cart for Miller Diversion 180 TIG welder was designed with FreeCAD and welded using a Miller SP175+ MIG Welder.
---